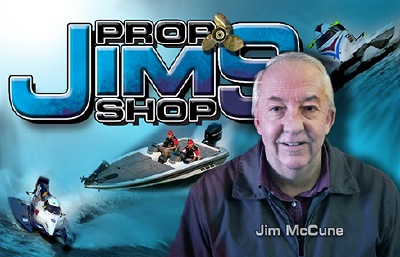 Jim's Prop Shop was established in 1994 and has been responsible for providing
outstanding customer service ever since. Our specialty is in the areas of marine
propeller repair and sales. Our customers particularly value our knowledge and
large selection of new and used props.

We are a family owned and operated business. Our professional staff has years of
experience in selecting and repairing all types and models of propellers. We own
the best equipment and tools necessary to measure and repair props to a high
degree of accuracy. We also fine tune propellers.

Our large inventory of propellers new and used will fit most any boat application.
We also repair propeller hubs, lower unit skegs and anti cavitation plates.

Jim's Prop Shop has the knowledge to sell the right propeller to you and the
skills to repair and tune it to exactly the highest level of performance for your boat.